Year 3 and 4 DEAR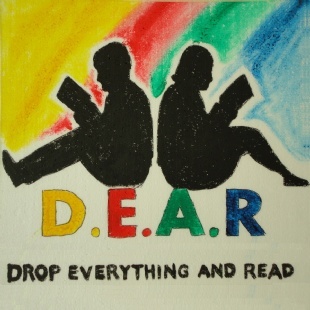 Thank you to all the grown ups that came along to our year 3 and 4 DEAR session today - it was lovely to see so many children reading together with their adults. #Proudtoread
DEAR
DEAR (Drop Everything And Read) has been a huge success over the past few years at Beanfield, so it is really important to us to make sure that these sessions happen every term for each of our phases within the school.
On Monday 4th February, Lower Key stage 2 held their spring term DEAR session from 2:40-3:10. The session took place in both the library and the KS1 hall. As usual, we had so many grown-ups come along and read with their children to end the day. The librarians were also on hand to run the book shop, which is a fantastic opportunity for children to buy a new book at bargain prices.
The final DEAR session of the Spring term will be next Monday (11.2.19) for Upper Key Stage – which we know will be another fantastic session!