Deputy Mayor Visit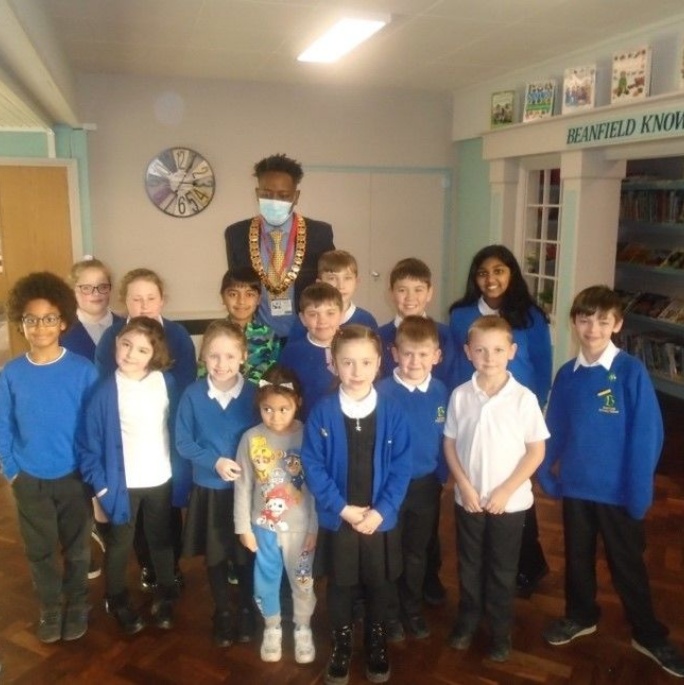 We were very lucky to welcome Cllr Chikoto, Deputy Mayor of Corby to Beanfield. For the first part of his visit, Jordan and Rhys took Cllr Chikoto on a tour of school and also visited some of our classes. Class Ambassadors introduced themselves to Cllr Chikoto and informed him of what they were learning in class, as well as proudly sharing some examples of their work.
Following on from this, Cllr Chikoto led a question-and-answer session with our Pupil Parliament where he asked us questions such as what we like at Beanfield; what we enjoy most about learning; anything that could make school better; and our hopes and aspirations for the future. We also asked Cllr Chikoto some questions about his role within Corby and the Town Council.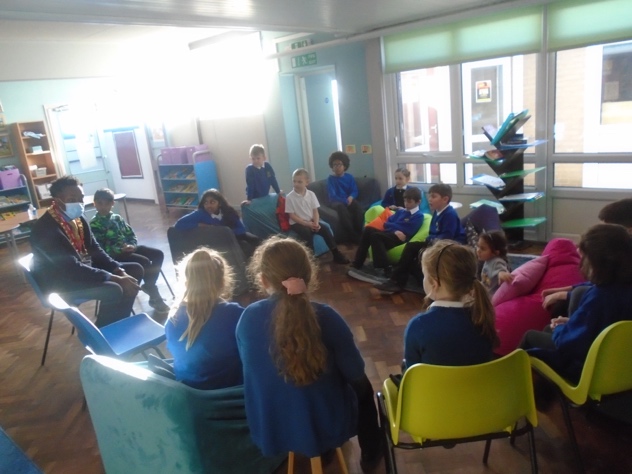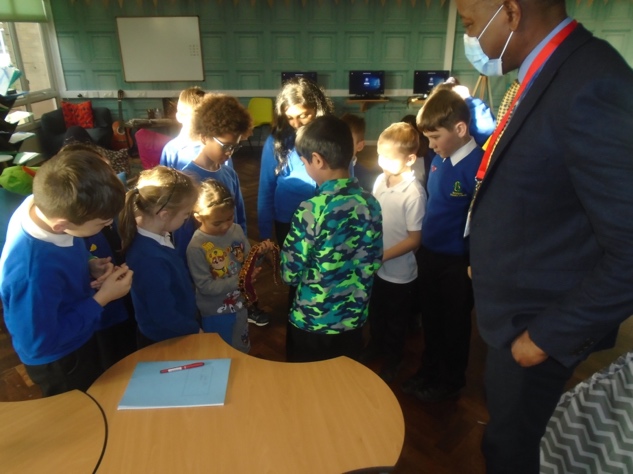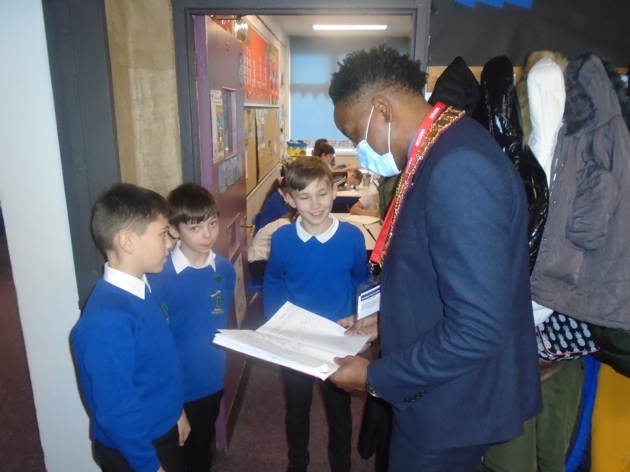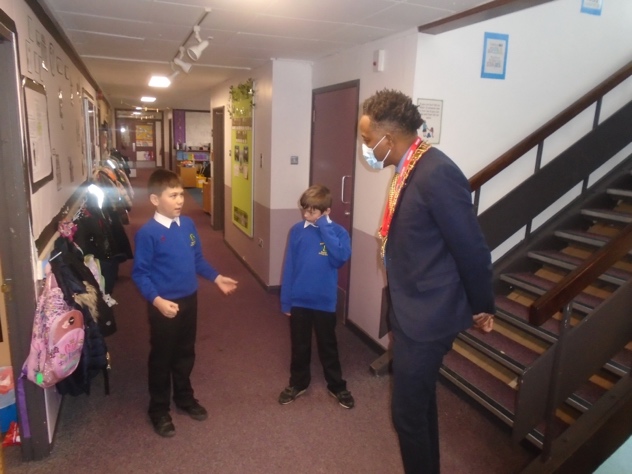 Cllr Chikoto informed us that he had really enjoyed his visit to Beanfield Primary School and that we were the very first school that he had visited. Cllr Chikoto was particularly impressed by the excellent attitudes and manners displayed by all children as well as their dedication to their learning.