Beanfield students learn about 'Internet Legends' programme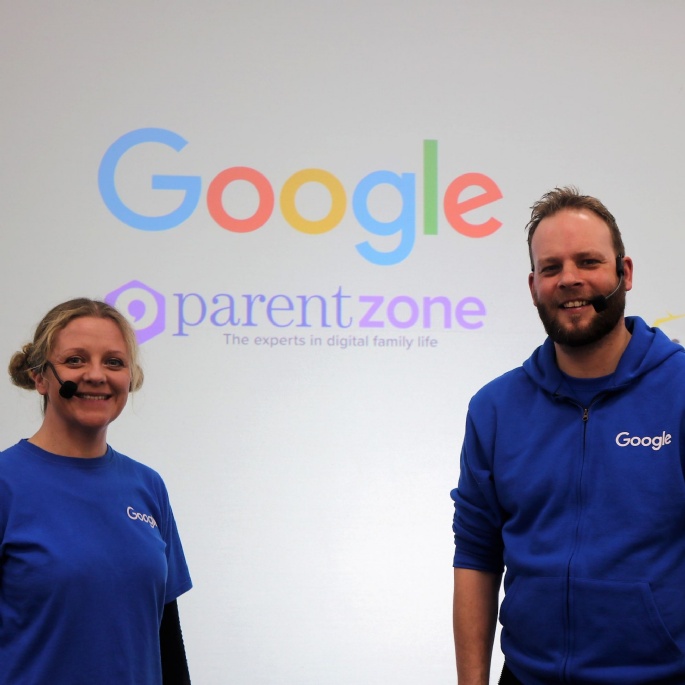 Students at Beanfield Primary School learned more about staying safe online in an assembly that will be supported by web-based resources and classroom activities.
The 'Be Internet Legends' programme is run by Google and Parent Zone. It has six 'pillars' of good internet practice, most of which are supported by an exciting online game where children have to navigate 'Interland.'
Presenters Jennifer Rigby and Owain Ford delivered an energetic and inspiring assembly before parents were invited in for an after-school session to learn more.
Owain said: 'Be Internet Legends is all about helping your child to be a safe and confident explorer of the online world. For the first time in history children are growing up with constant access to the internet so we are promoting simple but powerful messages about staying safe online.
'Be Internet Sharp teaches children how to maintain a positive online reputation by managing their privacy and protecting their personal information.
'Be Internet Alert is where children learn to spot if something may be a little unreliable and so we encourage them to talk about it to a parent or teacher.
'Be Internet Secure is about protecting their information online. The catchphrase is "Protect Your Stuff" and one of the activities is about creating a really strong password.
'Be Internet Kind is all about respecting each other. Communicating online is very different to communicating in person, so we need to think really carefully about the messages that we send.
'Be Internet Brave encourages children to speak out and discuss any issues, challenges or concerns that they have.'
Jennifer added: 'There will be follow-up lessons and activities in school plus there are resources and online games so that parents can also get involved.'