Beanfield's Team Pollen see ideas in print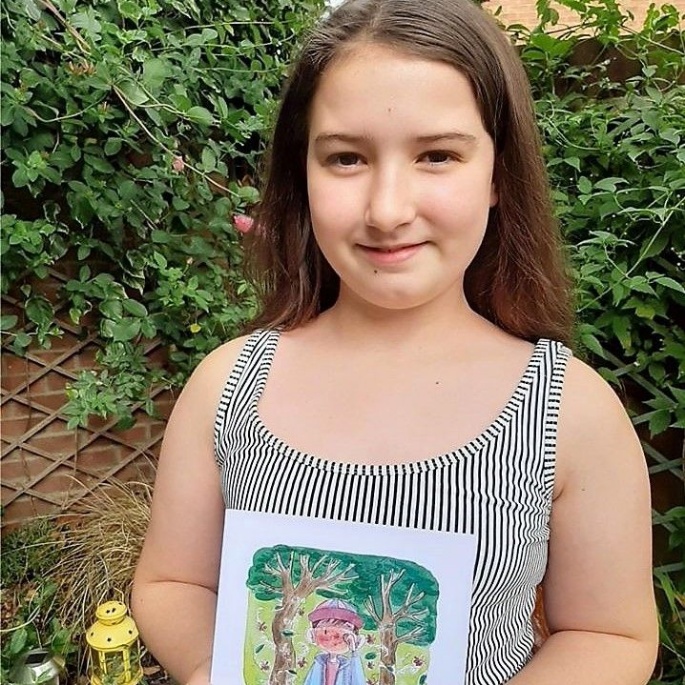 We're very proud of our students, Team Pollen, the winners of the Trust Primary Believe Big competition last year, whose winning idea has now been made into a story book.
Believe Big is an annual competition where teams from across the Brooke Weston Trust schools compete to come up with innovative or life-changing ideas. The competition is organised by 7 Billion Ideas and it has become a popular fixture in both primary and secondary school calendars.
Team Pollen consisted of Ethan, Leah, Isobel and Delia. They created a range of products to help combat hay fever and allergies using filters, medicines and other means.
Immediately after the competition Leah said: 'We made a cream, washing up tablets, sprays and a teddy bear that smells like lavender.'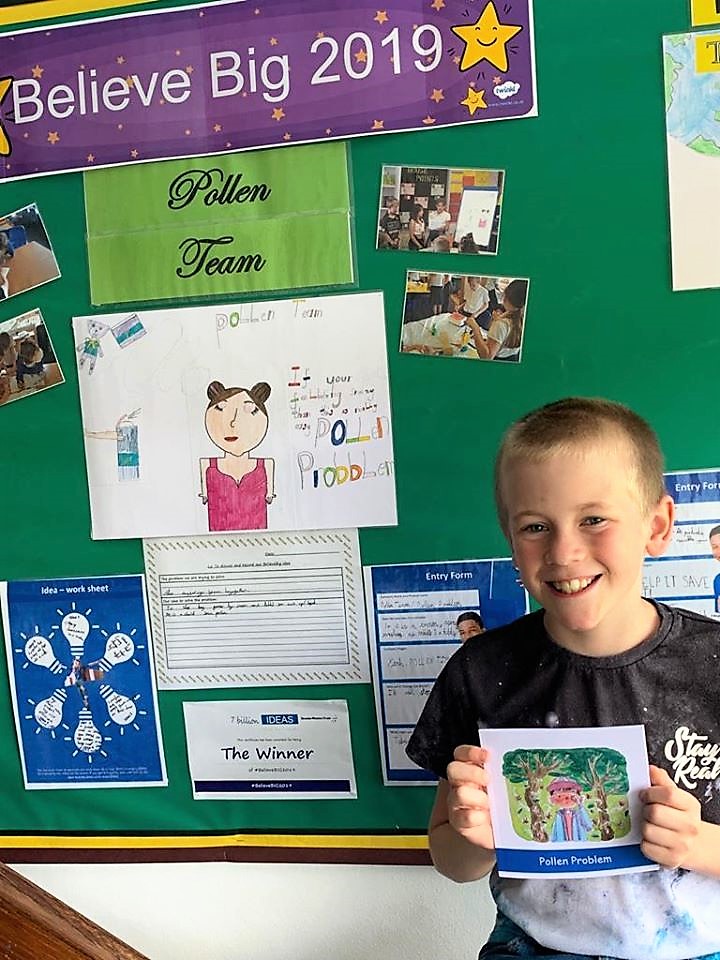 Ethan said: 'I loved making the products, especially the washing up tablets.' Leah said: 'I liked everything because I like teamwork and helping others. Delia said: 'I liked painting the bottles because I made a pattern on them. We made examples of all our products.'
Isobel said: 'I liked testing out all the patterns, textures and colours. I was really pleased when we won. I was so overjoyed. It is also a good thank you to Miss Johnson and Miss Baloghova, who helped us with the project.'
As a prize their winning idea has now been made into a book, which have been posted to the delighted team members (pictured) but which are also available to buy here.
Congratulations Team Pollen!