Beanfield students work towards Blue Peter Green badges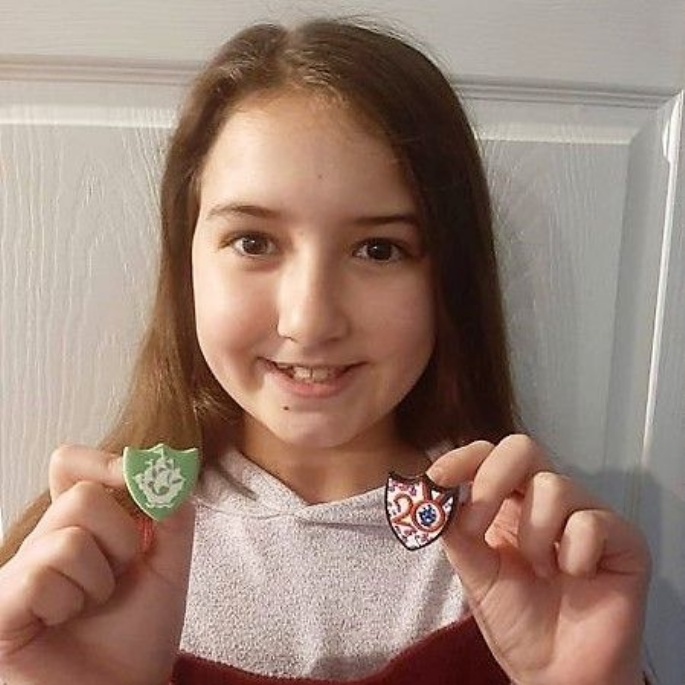 Many of the students at Beanfield Primary School are taking part in eco-friendly projects to earn their Blue Peter Green badges.
The popular children's programme awards a variety of coloured badges and the green ones are given out to those aged between six and 15 who submit letters, pictures and models that are about or inspired by the environment, conservation or nature.
Year 6 student Isi (pictured above) has already received hers and many of the other students are litter picking or doing horticultural projects in order to qualify for theirs.
Sarah Fleming, the Safeguarding and Child Protection manager said: 'The students have been very enthusiastic and Year 3 and 4 in particular are very keen and have come up their own ideas and are working with their teachers. Some of the children are doing it at home so they are coming up with different ideas as well.'
To see a gallery of pictures click here.