Staff Spotlight!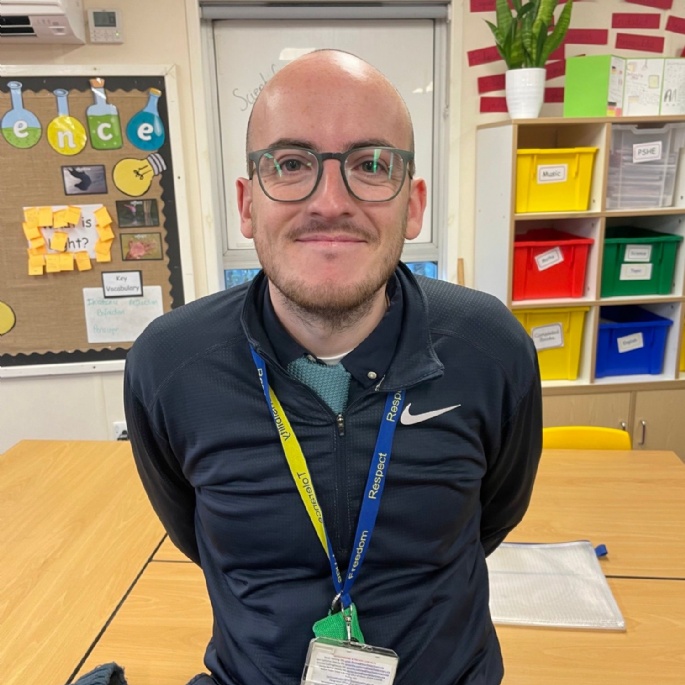 In the second instalment of our staff spotlights we talk to Craig Rosser and his experiences since joining Beanfield Primary School.
Craig Rosser is in his tenth year at Beanfield Primary School, joining initially as a volunteer and working his way up to his current role as Head of Year 6. We caught up with him to find out about his career progression at the school.
Tell us how it all started Craig…
After graduating from University ten years ago, I came to Beanfield to do some classroom volunteering, initially for two or three weeks. It went so well that I ended up staying for a year and a half before being offered the opportunity to become a Teaching Assistant. I learnt a lot as a Teaching Assistant over the subsequent year and a half and it ignited a desire for a career in teaching. At this point, Beanfield kindly offered to pay for me to complete my teacher training, so I spent the following year studying and working in the classroom until I qualified (which was six years ago). The school was brilliant in supporting me with my studies and practical classroom experience, enabling me to work my way up to Head of Year 6. I feel very fortunate that they saw the potential in me and gave me the opportunity to develop my career.
Who are some of the key supporters of your development?
I've been supported by many different people on my journey. I've always had a good relationship with Sam Eathorne, our Headteacher and she played a big part in getting me into teaching. When I was volunteering in the early days, Charlotte Johnson (a fellow teacher) taught me a lot and encouraged me to go for the next stage as a Teaching Assistant. Debbie Craddock (Head of EYFS & Key Stage 1) has also been brilliant mentor, working closely with me during my teacher training.
What makes Beanfield a great place to work?
There's a really strong team spirit amongst the staff, and it's clear that we all want each other to succeed. We're a happy, friendly bunch with a strong sense of 'family'. Ultimately, we're all here to support the children, many of whom see school as a 'safe haven'. In terms of career progression, there are still many routes to grow and develop, so I don't feel the need to look elsewhere. My plan is to continue progressing my career here.
What are you looking forward to in the coming year?
I'm also the lead for PE, so I'm really looking forward to sports days at the end of the year. It's always a great event for the staff and pupils. I've recently become a governor at another school within Brooke Weston Trust, so I'm excited about having more impact across the trust. The trajectory of my career means that I've had the same group of children four times (where class changes have aligned) so it's going to be very emotional saying goodbye to my Year 6's this year, as we've all grown together, and I know them so well.
What are your hobbies?
Well, I love football, but as a Manchester United supporter, it's quite tricky getting to matches. Luckily Liam (Benner) is also a football fan, so we quite often go to Leicester City matches together (as he's an avid supporter).