Staff Spotlight!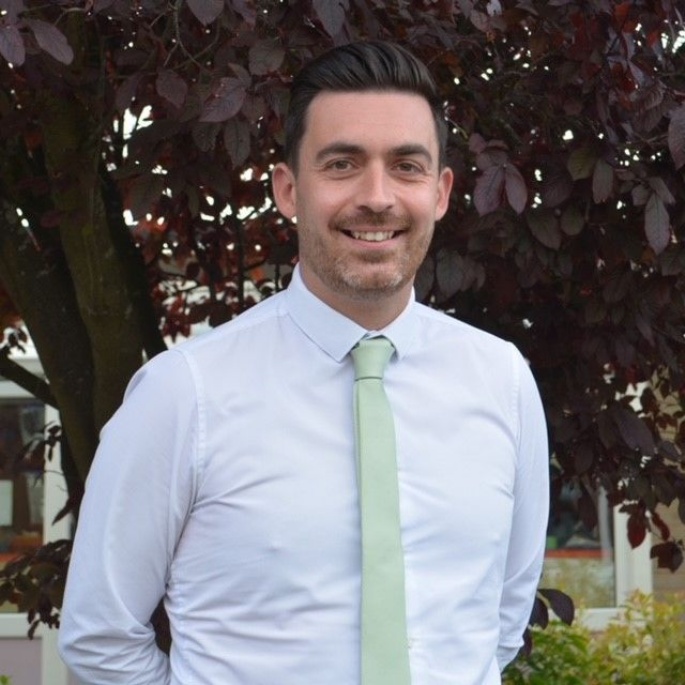 In the last instalment before the Winter break, we spoke to Liam Benner.
Liam Benner has been at Beanfield Primary School for almost seven years and talks to us about his career development, what he loves about the school and his current role as Assistant Principal.
Tell us a bit about your work background Liam… I started working at Beanfield Primary in 2016 when I was a PGCE student. It was my first training placement and after a successful training year I was offered a permanent position as a Y5 teacher. Since then I've had various roles across Y5 & Y6, leading individual year groups, leading subjects (PE and Maths) and Personal Development. I've been a school governor for the past two years and have now taken on additional responsibilities of being the Head of UKS2 and leading on assessment across the whole school. This combines well with my role as the 'raising standards' lead for our school, which feeds into a wider Brooke Weston Trust workstream.
What does your current role involve?
Recently I've been involved in developing a strategic approach to analysing our KS2 results. The approach is now being rolled out across the Trust and at Beanfield Primary, we've had great success at using the approach to analyse and improve our results. I regularly meet with the other senior leaders to analyse and explore our performance as a school. It's great to collaborate and make a difference (and I secretly love a spreadsheet)!
How has Beanfield Primary School supported your development?
I didn't come to teaching straight away. After university, I chose to work in the commercial sector for a few years which gave me great experience and developed my leadership skills, but deep down, I always wanted to be a teacher.
From the beginning of my PGCE placement here, the school has been brilliant at supporting my progression. They really listened to my development needs, particularly in more recent years, when I vocalised wanting to develop into leadership. Both Sam Eathorne (Principal) and Leyton Smith (Executive Principal) have given me lots of opportunities to support my development and helped me drive my career forward.
What makes Beanfield Primary School a great place to work?
For me, Beanfield's diverse community is what makes it so special. It's truly rewarding to see and feel that you're making a proper difference to the lives of these children. Many of them don't have access to outside activities like sport, so to give them opportunities to represent their school (in the football team for example) is such a gift that really impacts their confidence.
Whilst we obviously put a big focus on the academic outcomes of these children, we know that building their resilience, kindness and teamworking skills is just as (if not more) important than test results.
What events do you look forward to in the school calendar?
Well, this summer, we had a huge celebration for the Queen's Jubilee and that was a real highlight for all of us because the whole school came together for a huge street party on the playground and it was so much fun!
I also love the events that we've been able to bring back since the Pandemic like school discos & movie nights
This coming summer, we're planning a really big end-of-year celebration, using the funds we'll have raised from the discos and movie nights. I want it to be extra special this year, so that we can say a proper 'well done' to our children, their families and our staff. These tend to take a lot of planning, but it's worth it to see the joy on their faces at events like this.
Do you have any hobbies outside of work?
I love being outside in nature and hiking, especially in the Peak District – such stunning landscapes. I've also recently rediscovered my love of photography (from my old college days)!
What lasting impression do you hope to leave on your students?
I'd like them to take away my 3 classroom rules, which I talk about frequently and are great general rules to live by:
1. Be Kind
2. Don't be afraid to fail (it's how we learn)
3. Be YOUR best (focus on your own journey)
Thank you Liam!