Uniform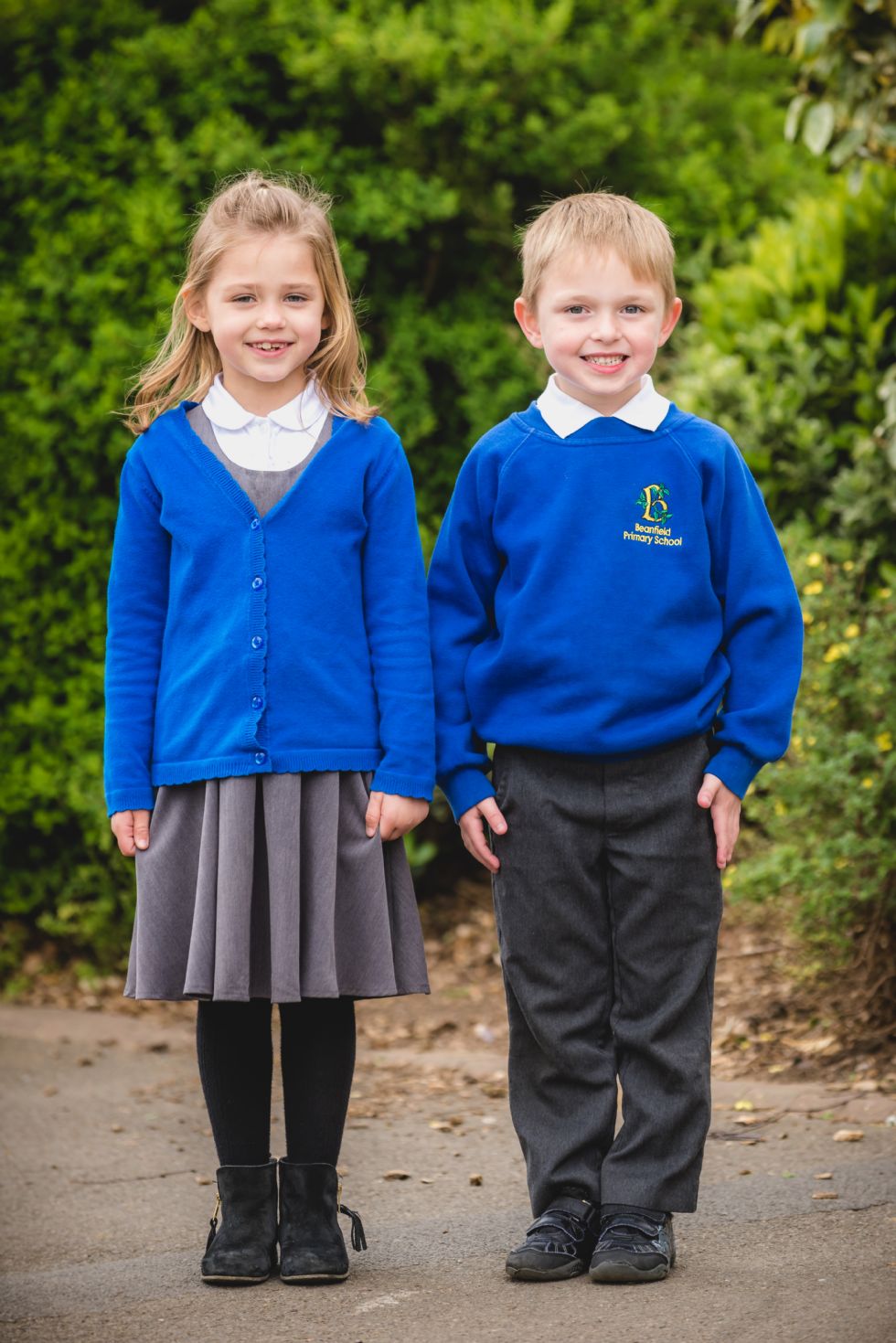 We have a simple school uniform. It consists of:
Dark grey or black trousers, dark grey or black skirt or pinafore dress, white shirt with collar or polo shirt and blue sweatshirt or cardigan.
Sweatshirts, cardigans, PE bag and a book bag can all be purchased with the Beanfield school logo.
Children are expected to wear sensible, practical clothing and shoes (not trainers). All clothing must be clearly named.
Children should not wear jewellery to school. The Governors have made this decision in response to a Health & Safety directive received.
Please visit the Karlsports website to purchase school uniform or come in to the school reception to collect an order form.